Sock Drive for the Homeless
One of the most helpful gifts for the homeless in the winter is clean, dry socks. Please bring in socks Sunday, January 17 (between 8 and 10 a.m. to Fellowship Hall) or during the week (Mon-Thurs. 8-4; Fri. 8-2). Hopefully, even though we can't do this with in-person worship, we can get more socks than ever! Or if it more convenient, socks can also be dropped off at the Posey's home at 340 Longfellow Avenue or the Humes' home at 385 Longfellow Avenue in Worthington.
Just a "warm" thank you for all the generous donations of hats, gloves, mittens, scarves and even socks for the Paton McCormick Mitten Tree project in December. The total number of individual items donated this year was over 200 and far exceeded any year since I started heading up this project in 2014. In addition, a total of $55 was donated. I contacted the Y-Family Center to see if they had a particular need before I went shopping. They said they needed hats and gloves for children under 5 years old. After shopping, the items were sorted and delivered to the Y-Family Center. This is a very generous congregation indeed. Praise be to God!
Nancy Currie Atkinson, on behalf of PWU
On Sunday, January 31st, the congregation has the opportunity to contribute to the 2021 PER CAPITA OFFERING. This offering is used to support the work of the wider church, including the General Assembly, Synod and Presbytery. For 2021, the assessed amount is $37.75 per member. Please label your offering envelope or check with "Per Capita" in order for your contribution to be counted towards the work of our denomination. Thank you!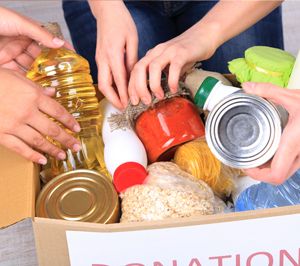 Donations of sugar, flour, coffee, salt, dry pet food, etc. can be brought to Fellowship Hall on Wednesday Noon - 3 p.m. or Sunday 8-10 a.m.
SACK LUNCHES FOR THE HOMELESS
Sack lunches can be brought to Fellowship Hall on Sunday 8-10 a.m. Each lunch is to include: a PB&J sandwich, bag of chips, small container of applesauce, piece of fruit, juice box or Capri Sun, bag of cookies, napkin and spoon.
THE TRANSPORTATION MINISTRY has expanded to provide rides for members for the following reasons: medical/dental appointments; visitation of spouses in hospitals or facilities; pharmaceutical and medical supply pickup. To request transportation, contact the Deacon Coordinator for this program, Nancy Wardwell at 614-205-0315 or email her at
wardwell.2@osu.edu
or Mark Senff at 614-323-9455 or
msenff6435@gmail.com
. Additional drivers are always welcome, to volunteer for this ministry, contact Nancy or Mark.
Things to Keep You in the know
While Franklin County is under Level 3 (Red Level), In-Person Worship Services are suspended until further notice. Please join worship via our videos.
Annual congregational Meeting
The ANNUAL CONGREGATIONAL MEETING will be held via Zoom at 11:30 a.m. on Sunday, February 7th, 2021. Please watch for more information. Thank you.
Things to Keep You in the know
As you consider your SUPPORT OF THE CHURCH as well as some of the special collections, we will be expanding the options available when donating through easyTithe to include special collections (
https://app.easytithe.com/App/Giving/wpcgive
). For your 2021 pledge or to regularly support the church's operations, signing up for monthly ACH withdrawals from your account to the church's HNB account is an easy way to keep up to date with your giving. Contact Katie at
kfell@worthingtonpresbyterian.com
for an authorization form to be emailed to you.
Things to Keep You in the know
Job Search Resource Group
Are you looking for a job? Would you like to connect with others who are looking as well as with people skilled in helping with networking, editing resumes, interviewing, etc.?
Please contact Pastor Tom at
trice@worthingtonpresbyterian.com
. WPC is now forming this group.
Things to Keep You in the know
A password-protected Membership Directory is now available on our website. What is different (and particularly useful) about this new directory is that it will be updated monthly. To receive your password and access instructions, please contact Kathleen Holly at
memberdata@worthingtonpresbyterian.com
.
Things to Keep You in the know
Sharing Joys, Concerns, and Prayer Requests
Pastor Betsy Rice has set up an online form for us to report concerns, joys, and other requests for prayer. It is viewable ONLY by the pastors and lets you indicate whether your submission is:
(1) for pastors only, (2) for weekly prayer list (like what we announce in worship), and/or (3) for the Prayer Chain.
Things to Keep You in the know
Daily Devotional Conference Call
At 12:15 p.m. on weekdays you are invited to call (515)606-5922 and use access code 783190 to participate in a telephone conference call.
You'll enjoy a brief devotion led by a pastor and church members sharing joys and concerns and praying together.
Things to Keep You in the know
Please Remember Your Giving
Contributions to the church may be made by electronic means via your bank or by check via US mail. We also have an Easy Tithe account (which charges the church a slight fee).
If you need assistance, please contact Katie Fell or Kathryn Deringer.