"How to Find Easter in the Last Place You'd Look"
An Eastertide Sermon Series
In Christ God was reconciling the world to himself…and entrusting the message of reconciliation to us. (2 Corinthians 5:19). Our relationship with God was mended--that is, reconciled--in the death and resurrection of Jesus. Since then, that relationship-mending Easter power is loose in the world, especially when Christians are on the look-out for it. Imagine what a difference we could make, bringing reconciliation wisdom right to the heart of the divisions that trouble our world. In this sermon series (April 11-May 16), we will visit each biblical scene with the risen Jesus, to notice the dynamics of a spirituality of reconciliation, which belongs to us on this side of Easter.
April 11 -- John 20:11-18 -- Dr. Julia Wharff Piermont
April 18 -- Luke 24:13-35 -- Dr. Tom Rice
April 25 -- John 20:19-23 -- Dr. Piermont
May 2 -- John 20:24-29 -- Dr. Piermont
May 9 -- John 21:1-17 -- Dr. Piermont
May 16 -- Acts 1:6-11 -- Dr. Piermont
Want to know more? Interested in joining?
Plan on attending a Membership Seminar on Sundays, July 11 and 18, or contact Betsy Rice for more information (614 885 5355 x 113 or
brice@worthingtonpresbyterian.com
)
Worthington Presbyterian Preschool is continuing to accept registrations for the 2021-2022 school year. Registration forms may be found on
www.worthingtonpresbyterian.com/preschool
or in the preschool office. If you have registered, the May 2022 tuition and supply fees are due by May 1, 2021. We look forward to hearing from you.
A new 9 a.m. class starts on Sunday, April 11th on Zoom. We'll be looking at Biblical books like Ruth, Joshua, Philippians and Philemon--learning the fascinating "bigger picture" of the story. All are welcome!
Zoom link:
https://us02web.zoom.us/j/89498298780?pwd=akZFWHVqbU1mWEVBV0JyWFJBTG9wZz09
Meeting ID: 894 9829 8780
Passcode: WPCclass; Dial for phone participation 312 626 6799 Phone Passcode: 82613050
The Worthington Cares Coalition (with support from our church) is putting together 3,000 Covid Care Bags for our community! We need your help! You'll see a link below--to sign up for "Stuffing the Bags" on Saturday, April 24th, anytime between 7:30 a.m. and 1:00 p.m. at Worthington Kilbourne High School. We will practice all Covid safety protocols: social distancing, hand sanitizer, and masks.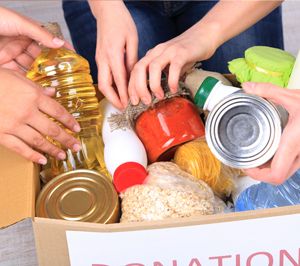 Donations of sugar, flour, coffee, salt, dry pet food, etc. can be brought to Fellowship Hall on Wednesday Noon - 3 p.m. or Sunday 8-10 a.m.
SACK LUNCHES FOR THE HOMELESS
Sack lunches can be brought to Fellowship Hall on Sunday 8-10 a.m. Each lunch is to include: a PB&J sandwich, bag of chips, small container of applesauce, piece of fruit, juice box or Capri Sun, bag of cookies, napkin and spoon.
THE TRANSPORTATION MINISTRY has expanded to provide rides for members for the following reasons: medical/dental appointments; visitation of spouses in hospitals or facilities; pharmaceutical and medical supply pickup. To request transportation, contact the Deacon Coordinator for this program, Nancy Wardwell at 614-205-0315 or email her at
wardwell.2@osu.edu
or Mark Senff at 614-323-9455 or
msenff6435@gmail.com
. Additional drivers are always welcome, to volunteer for this ministry, contact Nancy or Mark.
Things to Keep You in the know
Job Search Resource Group
Are you looking for a job? Would you like to connect with others who are looking as well as with people skilled in helping with networking, editing resumes, interviewing, etc.?
Please contact Pastor Tom at
trice@worthingtonpresbyterian.com
. WPC is now forming this group.
Things to Keep You in the know
A password-protected Membership Directory is now available on our website. What is different (and particularly useful) about this new directory is that it will be updated monthly. To receive your password and access instructions, please contact Kathleen Holly at
memberdata@worthingtonpresbyterian.com
.
Things to Keep You in the know
Sharing Joys, Concerns, and Prayer Requests
Pastor Betsy Rice has set up an online form for us to report concerns, joys, and other requests for prayer. It is viewable ONLY by the pastors and lets you indicate whether your submission is:
(1) for pastors only, (2) for weekly prayer list (like what we announce in worship), and/or (3) for the Prayer Chain.
Things to Keep You in the know
Daily Devotional Conference Call
At 12:15 p.m. on weekdays you are invited to call (515)606-5922 and use access code 783190 to participate in a telephone conference call.
You'll enjoy a brief devotion led by a pastor and church members sharing joys and concerns and praying together.